On Sunday we visited Heritage Hill in Dandenong. First, we were up before dawn to help la familia make the year's supply of tomato salsa, and, some 200 bottles later, we could despatter, quickly change, and hit the road.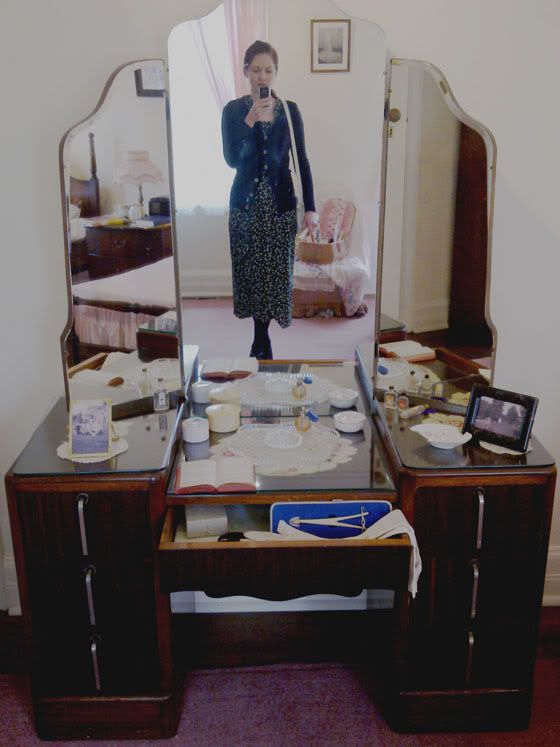 The exhibition was of vintage clothing hand-made by Mrs Dorothy Hart of Benga House, between the 1930s and 1970s. It was really interesting to have a close look at how they were made, and there were three I wanted to run off home with: the grape coloured dress, made in the '40s from a '30s fabric (look at the hand print!); a blue dress and bolero, also made in the '40s; and a late '30s black dress with beautiful pleat and embroidery details.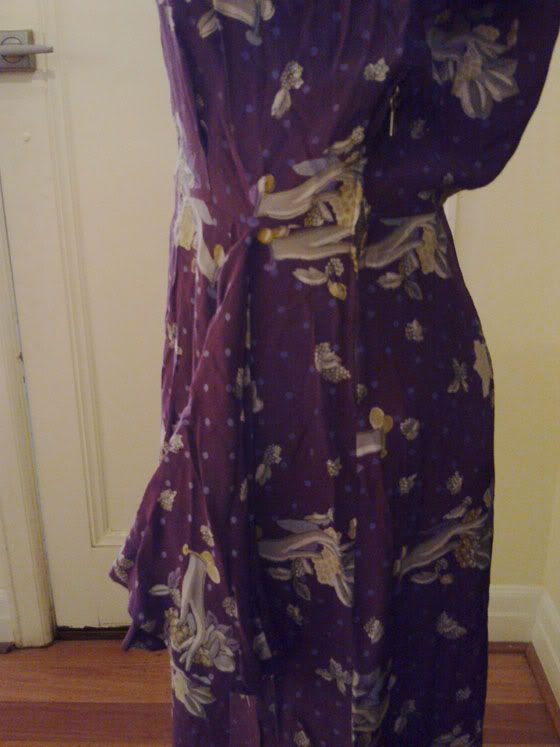 The nicest surprise of the exhibition was that most of the house was open for display, too. It had been refurnished in the style it had during the '30s and '40s. It was so nice to look at the different rooms and decor.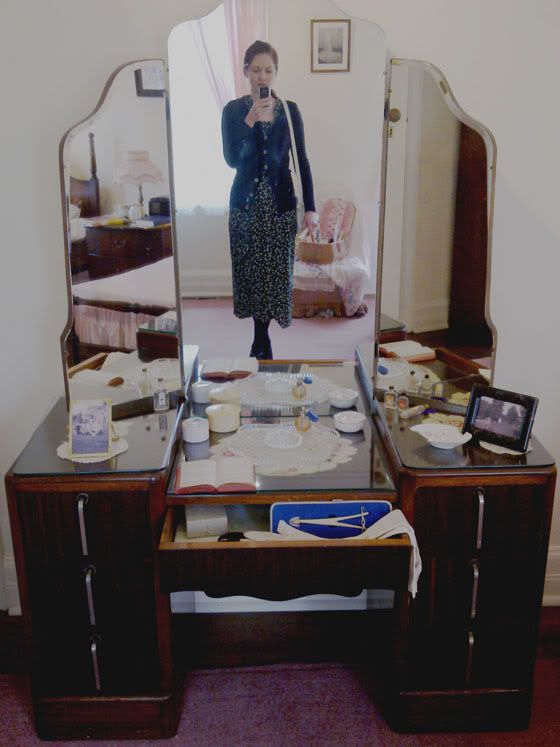 I was happy to see that the purple dress had a skirt-frill-apron thing (can someone tell me what these are actually called?!) just like my repro dress. I forgot my camera and was really tired, so no outfit pics – but I will show the dress soon. These pics are from a camera phone, so I'm sorry for the horrible quality of them but I just had to take some!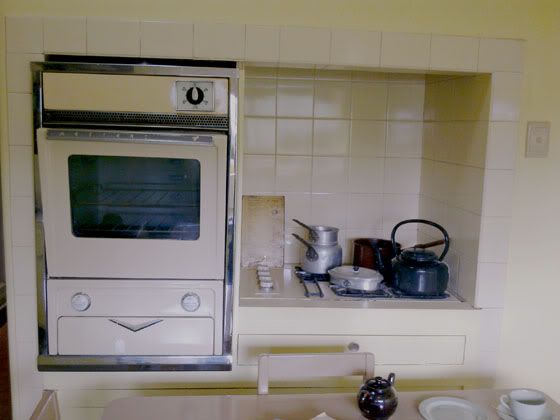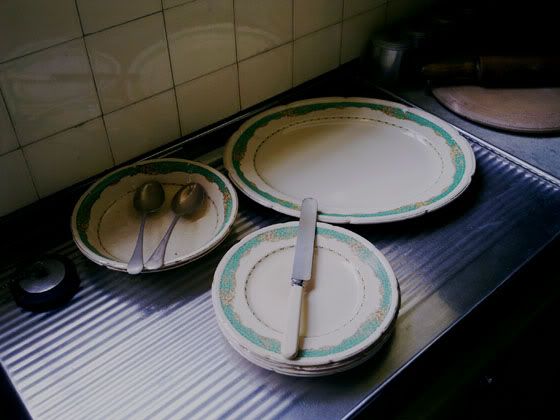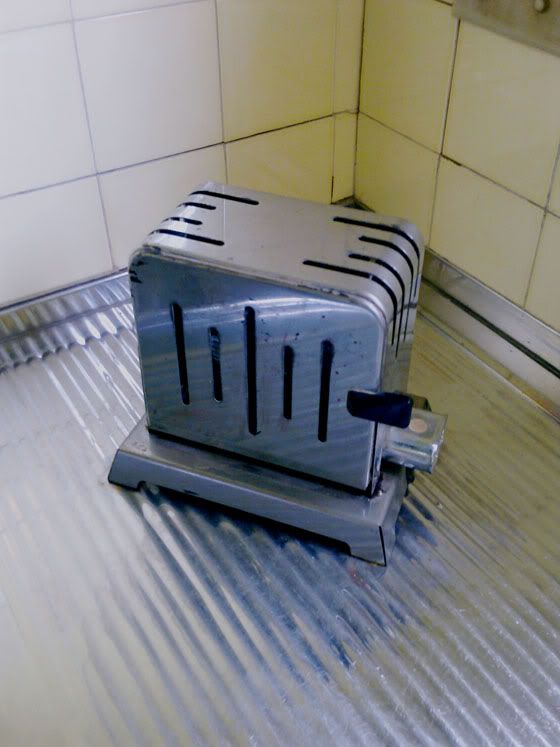 Ah, I almost forgot: something that made me
very
happy was spotting this book. It is the same 1930s beauty book that I have! I wonder if it was actually a genuine belonging, or something sourced later for the exhibition? It is a great book, and I will definitely share bits of it soon.