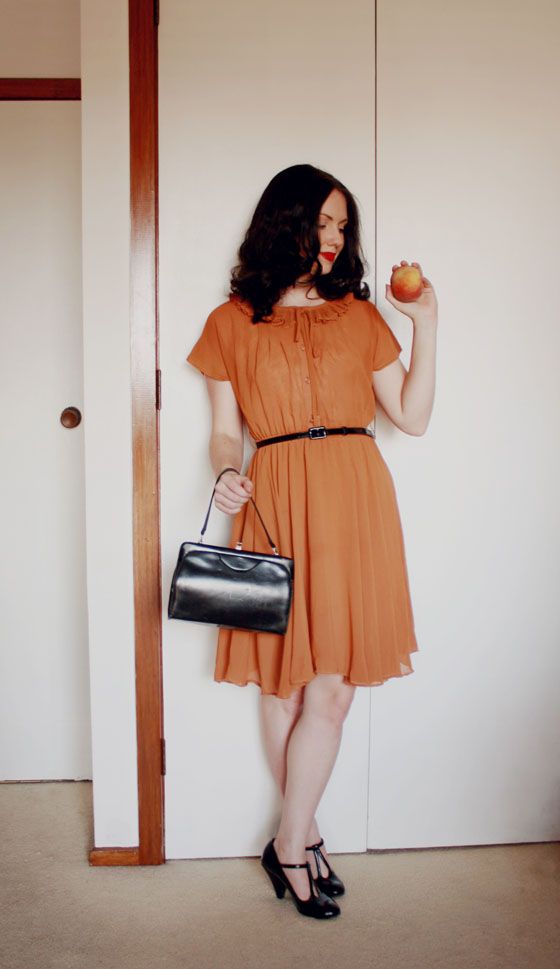 We are having some very wild weather here in Melbourne (really very bad, actually) and it
certainly
is not very summery any more. I made the switch yesterday from my white handbag to my new black late '50s one, and during the day wore a burnt orange dress; black and orange, how seasonal :) I also tried a set with a centre parting (hehe small details, they matter! At least to me, of course) which I do like, although the curls did
not
like the humidity. I also used plain water with no setting lotion, and I liked the resulting soft curls I had during the day.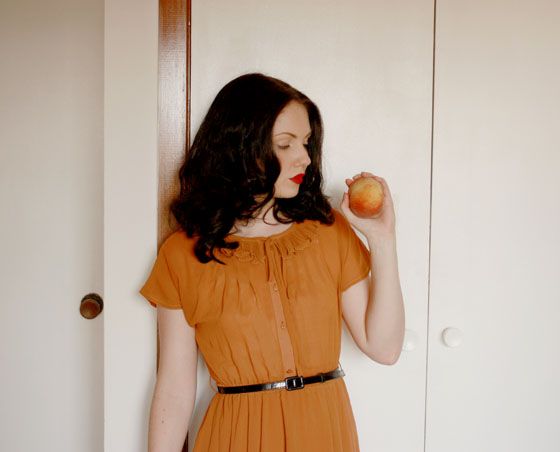 We then had a night out with friends, and I wore a homemade eyelet '50s wiggle dress (more on this dress another time) and had some fun with a different make up: I tried an
Angelique Houtkamp
girl look! I just love her work, and the colours are inspiring the tattoo I want to get by the end of the year.
*Also I have had a bit of a head cold again (pah) and so I haven't been keeping up with the internets (among other things) but I should be back
proper
tomorrow.
*
orange dress with ruffle collar

shappere, fitzroy

(dresses re-made from '70s and '80s ones)
black skinny patent belt

opshop
black shoes

target
(what a good buy they were!)
***

***
black late '50s handbag

opshop
cream and black eyelet '50s dress garage sale

(no I am not usually this lucky!)