It is still summer-hot, and to be honest I think I am tiring a little of my summer clothes. Despite my efforts, there are still lots of things I need (and I can say need and actually mean it here, hooray!), and there are also plenty of things I
now
know I should have got. The stripy dress I saw a few weeks ago but felt we were too close to autumn to justify; the 1950s summer dresses I never,
never
find in my size; the 1940s tea dresses I cannot for the life of me manage to get (why, why?); the two pairs of summer sandals that would get me through the hot months. One pair of those summer sandals might just find their way to me soon anyway, because there is always the option of tights, stockings, socks...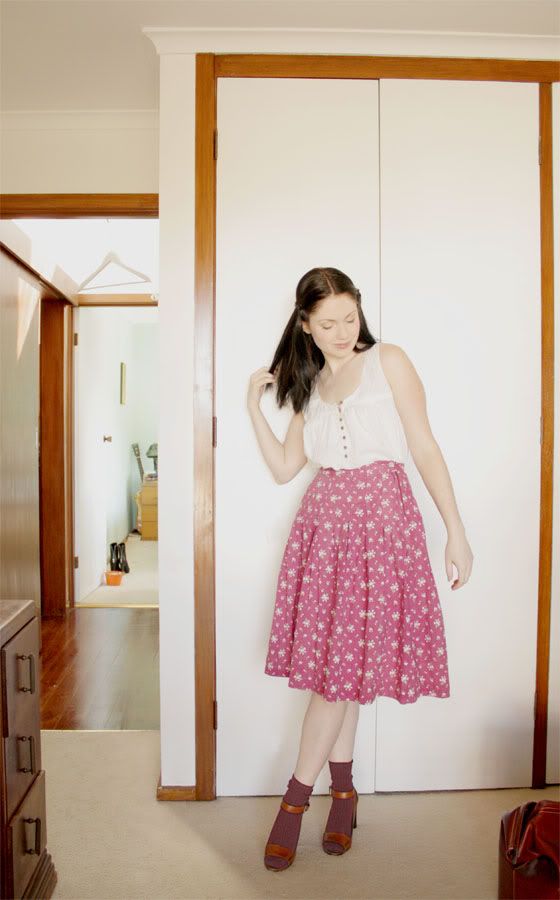 And, speaking of socks – like so. A 1970s Laura Ashley floral skirt, swooshy and airy, with a simple cotton top, good for a hot and windy Melbourne evening. Hair naturally straight and safely secured out of my eyes. The socks have benefits; an unplanned but
beautiful
walk through the Carlton Gardens was as comfortable as could be, even after several hours on my feet, followed by a good few more. Who said high heels had to be uncomfortable? And I just really like the look of socks and shoes and bare legs. I wore little white ankle socks through summer, and will wear coloured ones into Autumn. Who knows, perhaps they will layer over my tights in winter?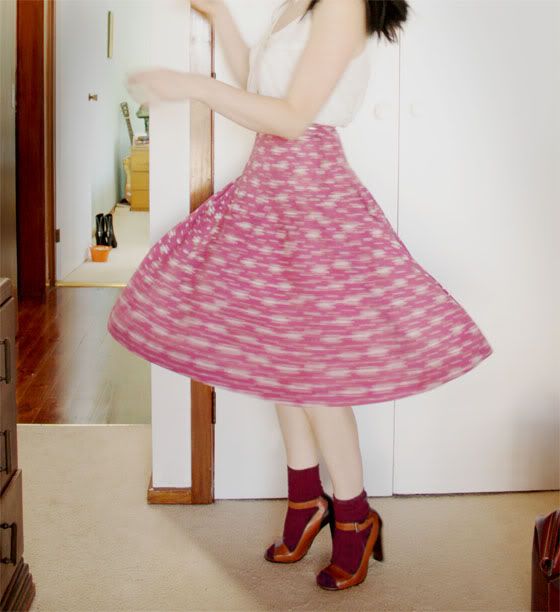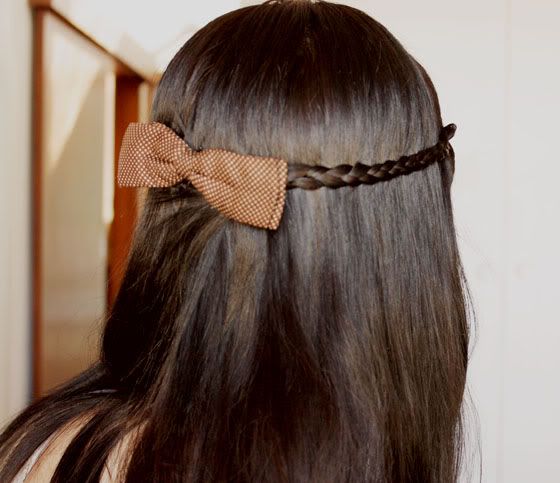 purple floral skirt

1970s


cotton top

some old (the kind you hold on to because, you know, you never know)


dark red-y purple socks

vintage nos


two tone peep toe shoes

country road 18 months ago


bow tie (in hair)

vintage