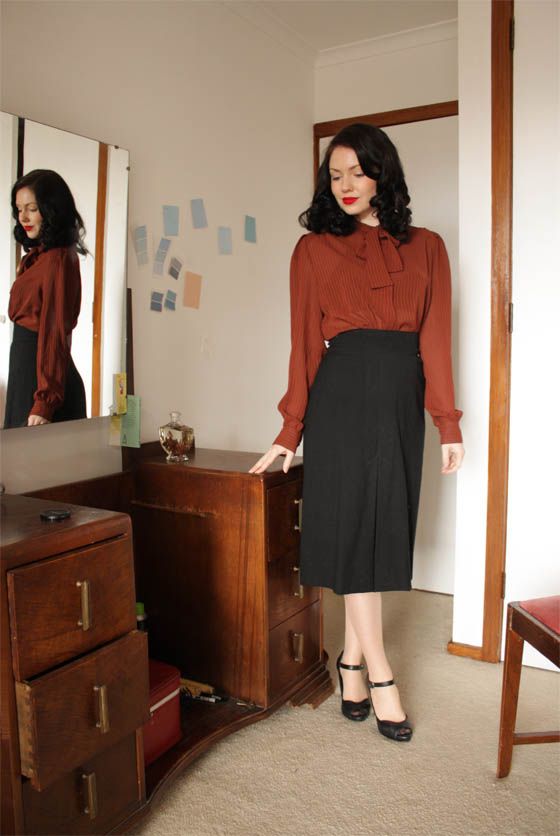 Can you believe that it has been a week since my last post? And, as you can see, in that week we have gone from hot summer weather to, well, woolen skirts and cape wearing weather! Today I wore a black skirt that is part of a 1940s suit with a, oh, ah, cinnamon (orange sounds too boring today, and just not right) stripe pussy bow blouse. I also got to bring out the cape!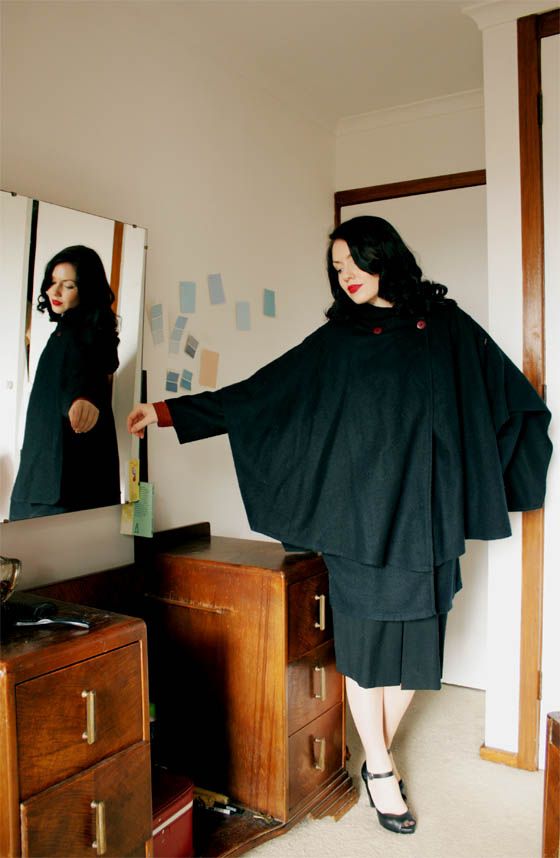 black cape with tan buttons second hand shop in Carlton

that is no longer around, sadly


cinnamon blouse

opp shop


1940s black wool skirt (part of suit)

special vintage store


stockings

Legs Avenue


black peep toe platforms

zu online



I love my cape, it is so lovely and warm and has sleeves underneath (it's two layers, if that makes sense) so I never have that trapped-in-a-blanket feeling. I finished it all off with black back seamed stockings (alas, not fully fashioned, but very comfortable and silky, I must say) and my black peep toe platforms.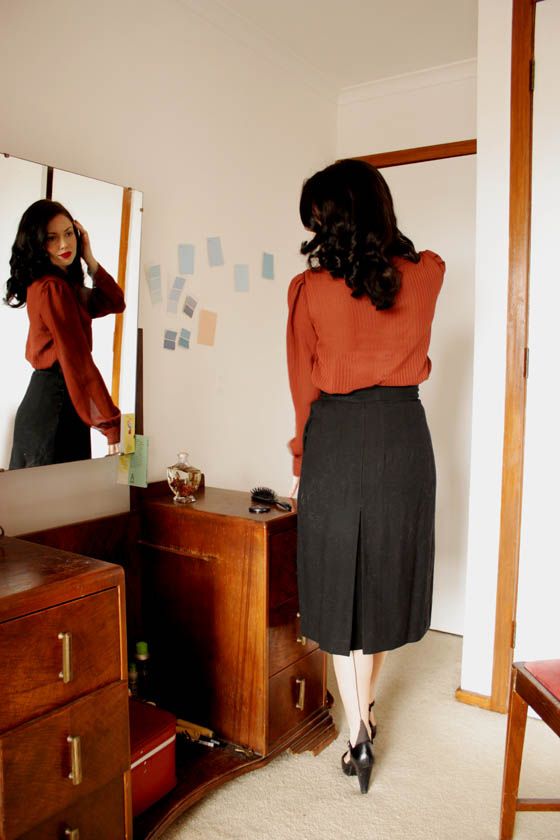 I have not been online anywhere near as much recently as I had planned, and this is just a flying visit, but I will be back proper on Monday, I promise. Thank you so much for your comments on my last post, I am visiting each and every one of your blogs xxx