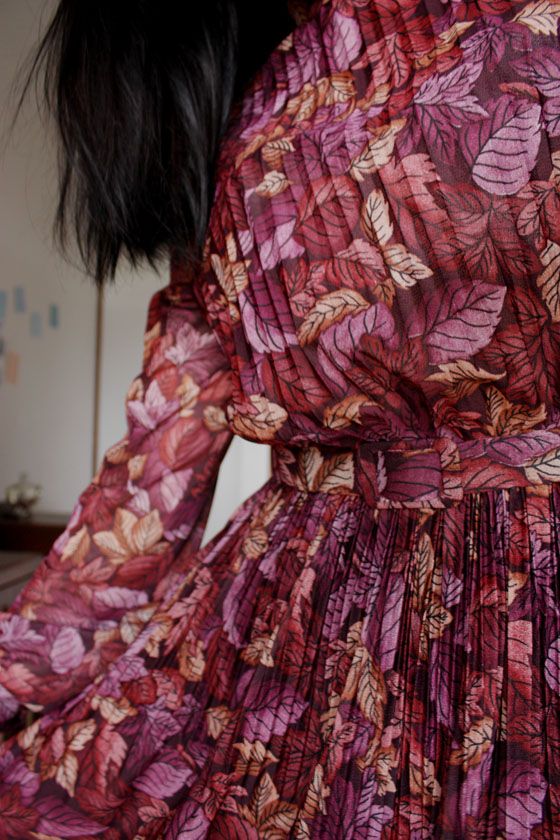 Well, today is officially the last day of Autumn here in Melbourne. And what better to farewell my favourite season than by wearing my Autumn dress? This is one of my favourite '70s dresses, and I love the autumnal leaves print, maroon piping, the frill at the neck and the knife pleats. We were actually treated to a brilliant Autumn day weather wise, the kind that Melbourne does so well – sunny and mild, and I had planned to take the pictures outside – I love the red and golden leaves on the ground – but, with another of Melbourne's famous tricks, by the time I got home the sunshine had been replaced by rather ominous black clouds... so, staying in my warm (if a little dark – see, it's the clouds!) home to take pic it was.
autumn-y dress

savers


brown lace up brogue-y shoes

small shop on brunswick street, the name escapes me

...