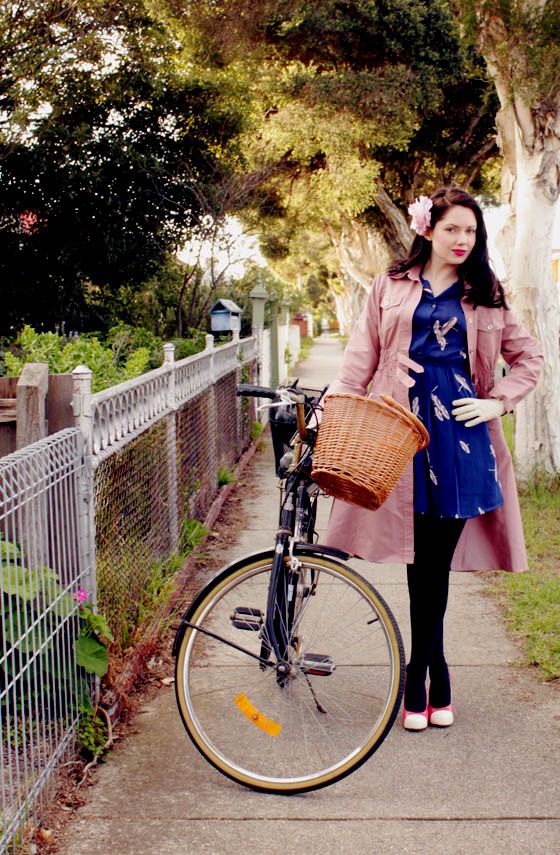 When fellow Melbourne blogger – and all round lovely lady – Joyce, of
Mel: Hot or Not,
told me she had started up
cyclestyle.com.au
, and asked if I would like to try out a product or two, I said yes please! I've been riding my bike for years now, and like to do so wearing what I'd be wearing anyway – no lycra science clothing for me :) A place with lots of stylish bike riding goodies is right up my alley.
I found my olde bike years ago now (in a really cute, I-love-inner-Melbourne story) and it already had a basket on the back. A basket is great: I put my handbag, my shopping, my bottles of wine (erm, for parties, that is, and no I don't ride home after too many!) and my library books in it, and I can't imagine riding without one. As awesome as it is, it
is
at the back – and so I can't keep an eye on my stuff. And
so
a detachable basket at the front is great.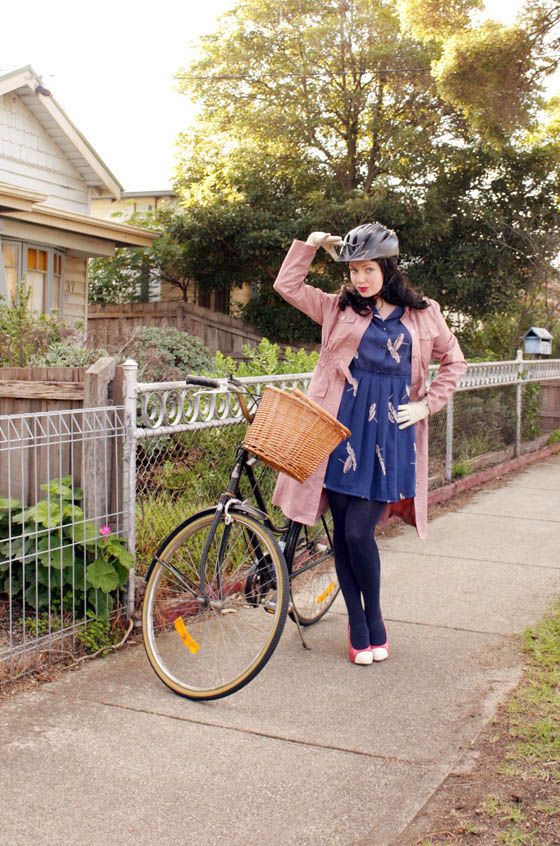 And yep, I wear my helmet every time – it's horrible, it's ugly, but it has to be done! I look forward to the day when the stylish helmets are okayed... and they do exist! I've seen them! Helmet hair – and helmet friendly hair dos – are a conundrum for another time. I'm often asked if I really do ride in heels, and the answer is yes, of course! It is completely comfortable, and safe; they kind of hook over the peddles. And I love riding in skirts and dresses, as long as they are not too long (the chain eats them; terrible) or too tight (too much unplanned leg flashing), and, ideally, Melbourne isn't blowing a gale; then it
has
to be shorts.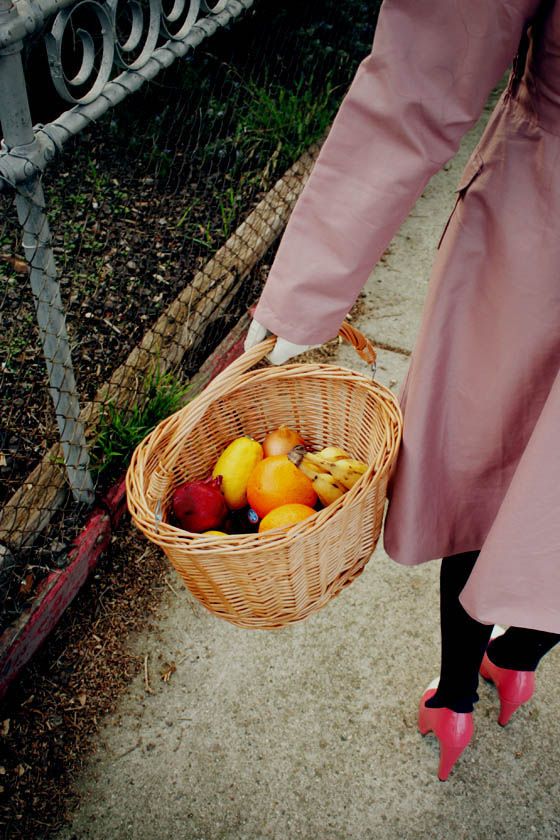 Wicker Oval Basket cyclestyle.com.au


pink trench coat, navy tights
opp shopped (tights new in packet – I really need an acronym for this!)
blue mushroom-brolly dress
Puff n Stuff
pink and cream heels
urbanog.com (shoe post is a comin'! shoe post is a comin'!)
pink hair flower (that does
not
fit under helmet)
sportsgirl
This basket is just one of the awesome things at cyclestyle.com.au. They have some super cute bags, big and small, and some very warm gloves, too...