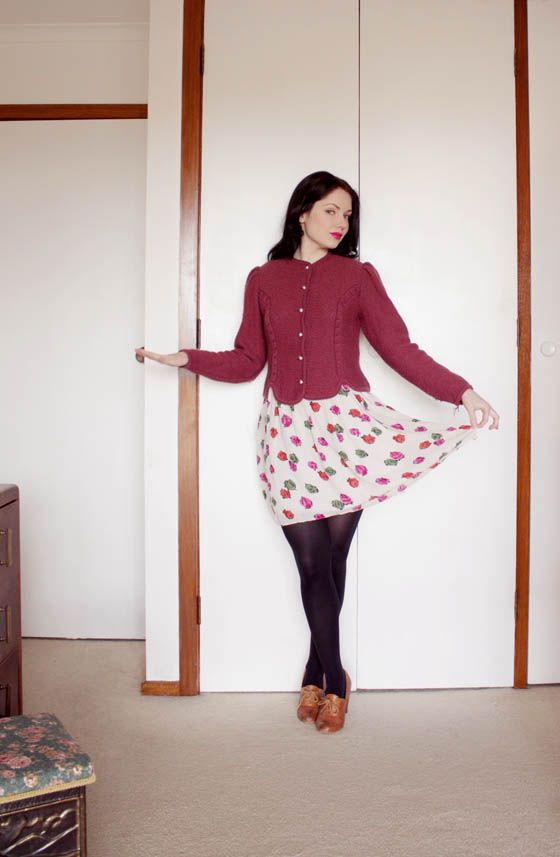 Oh, has it been so long? I have a few projects going on in the background, keeping me busy... all will be revealed soon enough :) But here is a new day, a new post and a new dress. I have been wanting more floral dresses lately, especially shorter skirted, flirty ones. It was fate, then, that I met this one just a few days ago. I love the cute rose print, and didn't want to wait for warmer weather to wear it.
And it has been really cold here in Melbourne lately – I don't think I show just how cold on here! This is for wearing indoors; big coats and gloves and hats make going outside more comfortable now :) It is still Australia, though; cold here is 13C, and I know that is just mild for a lot of you! I got this 1960s (I think, I'll find out proper like) knitted jacket about a year ago, and it seems to go with so many things. I love its puffed shoulders, and the details on the body; it gives it some shape, and I like a bit of shape in things! I struggle to find good cardigans and jumpers and so on, and really do need to stock up...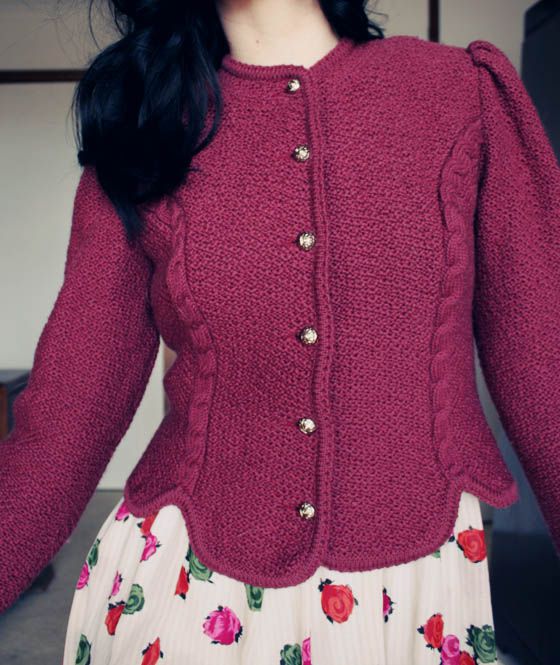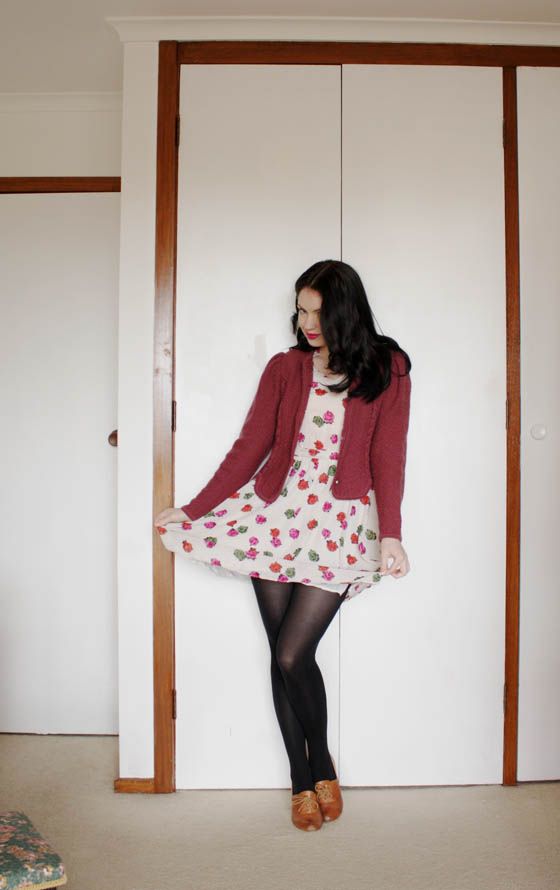 Another thing I have really,
really
wanted lately is a shorter full and frilly petticoat, for wearing under dresses like this. I might see if I can make one... and if I do manage it, you'll be the first to know!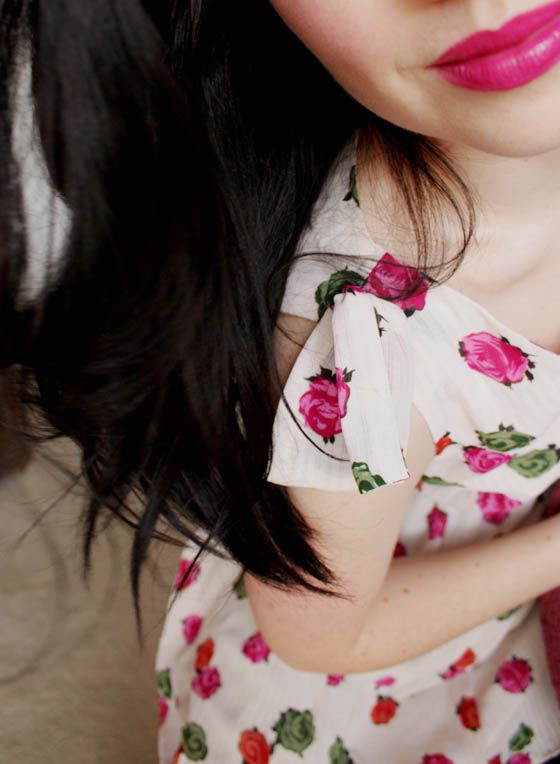 This dress has little bows on the shoulders, because, hey, yep, I like bows, but I think you already know that :) And I have finally got a pink lipstick! I was so wary of leaving the red behind at all, but I really, really like the pink, too. And it is nice to wear pink with pink! It is one of my favourite colours, after all...
knitted jacket

ebay


rose dress

made form retro fabric, local shop


black tights

from the place where black tights come from


brown broguey shoes

little shop on brunswick st and I still don't know the name!