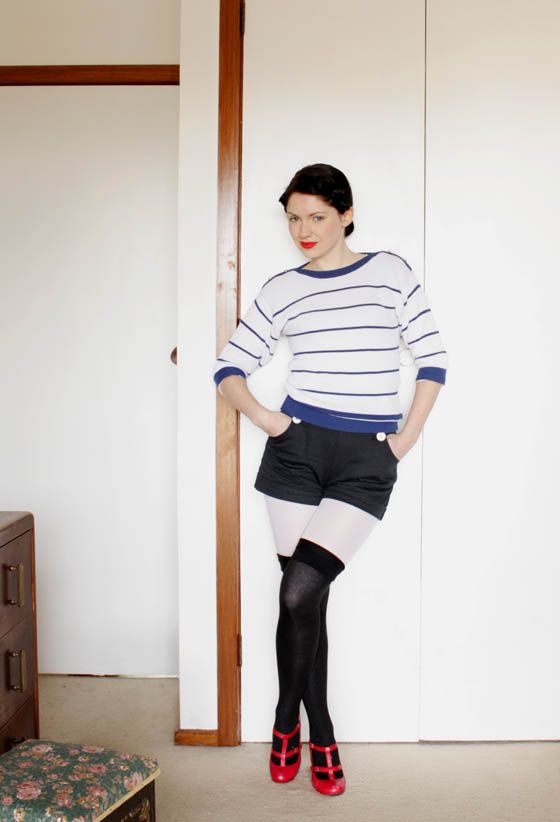 It's winter! It's quite cold. And I had a day of busy activity ahead of me...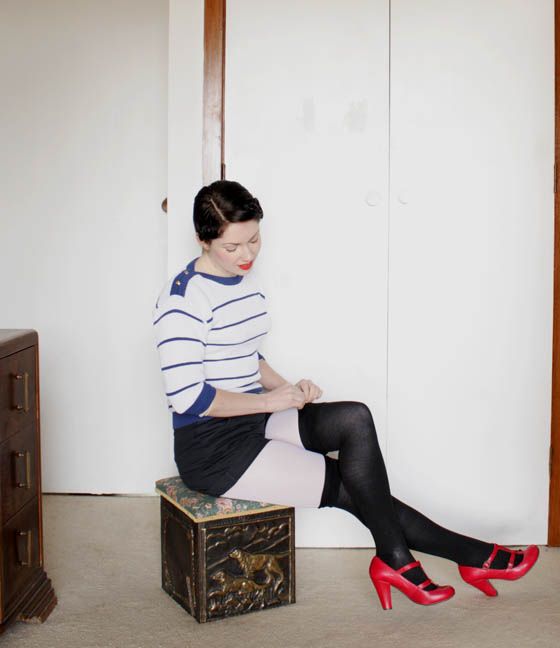 I love this stripy sailor jumper. The buttons on the shoulders have little anchors on them. You know, I thought I was smiling properly in at least one of these photos, but apparently not... you'll just have to imagine it!
edit
oops, I forgot: the important bit!
stripy sailor jumper (sweater)

opp shop
sailor shorts

tara starlet
white tights

opp shop (new, still in packet)
black over the knee socks

target (hooray for target!)
red shoes

topshop.com