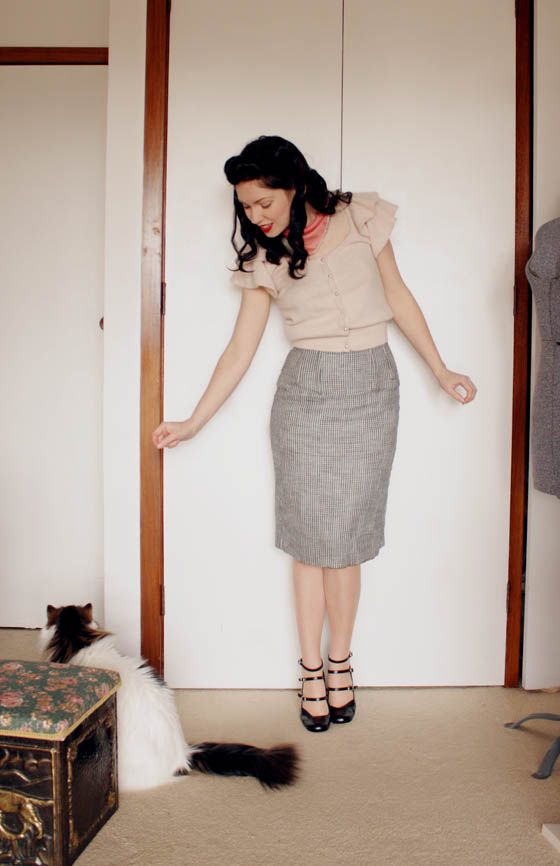 A black and white houndstooth pencil skirt, a pale pink cardigan and a pink and black and white silk scarf... and bigger hair... and Babycat says hello :)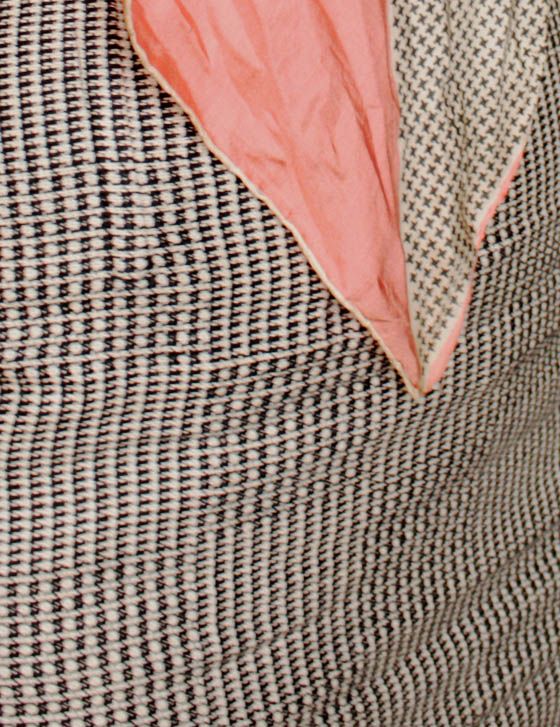 After yesterday's sleeeeek hair, today I went big. Big! I tried setting my hair (dry set pin curls, which I sleep in) slightly differently last night by using hair spray as I put them in. I've been setting them with plain water for months, which worked really well in the hot, dry months here, but in this windy, rainy weather, the curls just fall out too quickly. It was pretty good with the hairspray, and I'd do it again.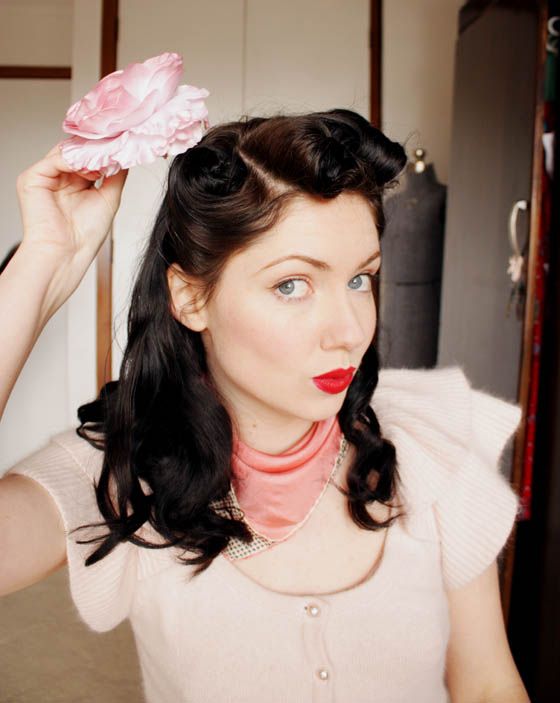 I used, for the first time, Brylcream, when making the rolls; I had this notion (I've no idea where it came from) that this would make the curl too heavy, and drop out – wrong! It makes for easy handling – I will definitely do this
every time
now! I also hairsprayed it all when I was finished – I've spent so long fighting using so many products, I've really no idea why – and it survived wind, damp weather, an hour of headphones and a full day at work... what took me so long?! Well, I know
now
... I'd planned on topping it off with the pink flower, but it wasn't really doing it for me today. Dunno why. So I left it off. I bought a new setting lotion today, and I'm giving it a go tonight. I'll let you know how it goes...
pale pink cardigan

forever new


skirt

op shop


stockings (black back seam)

legs avenue


shoes

mollini.com.au